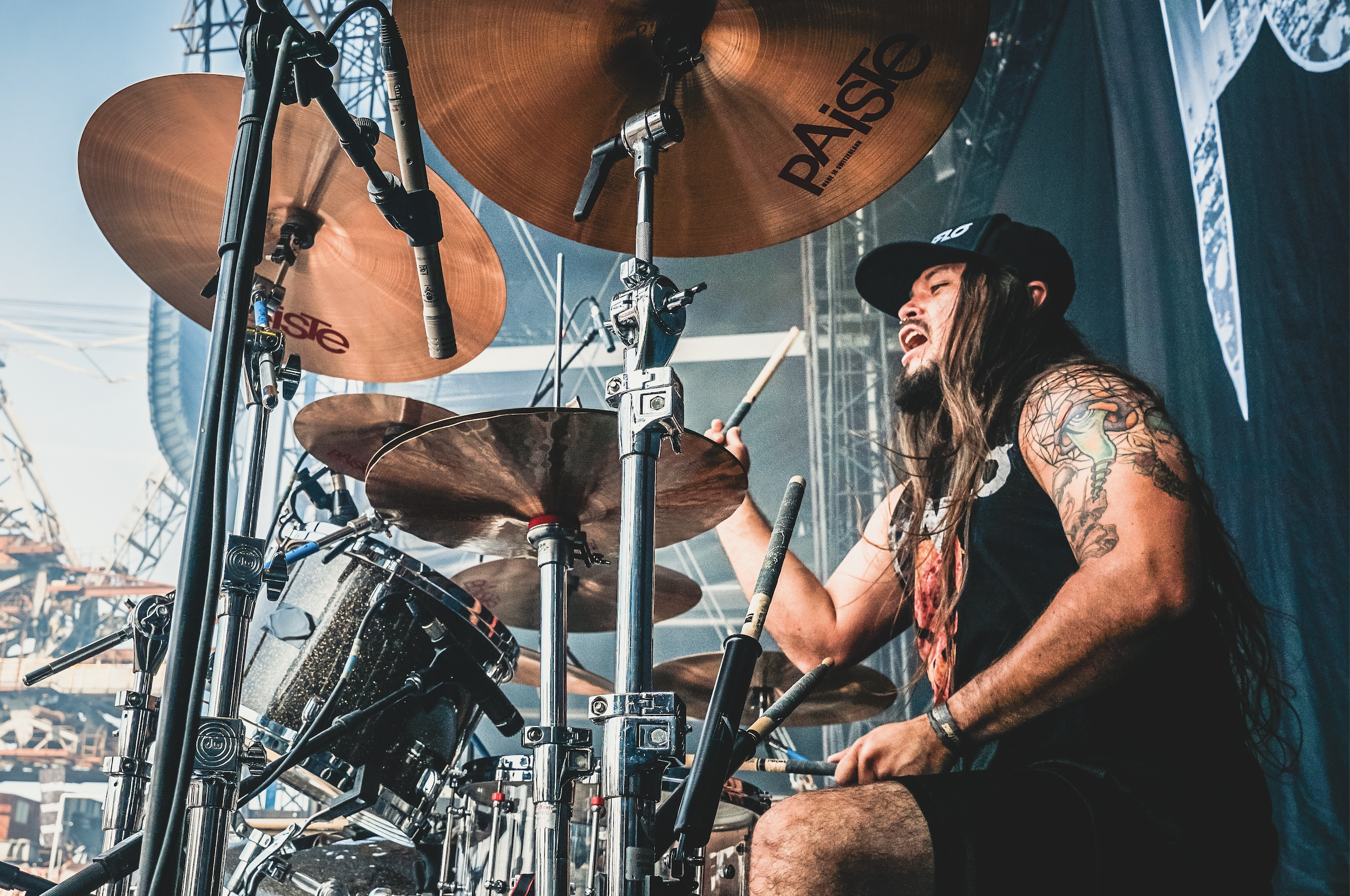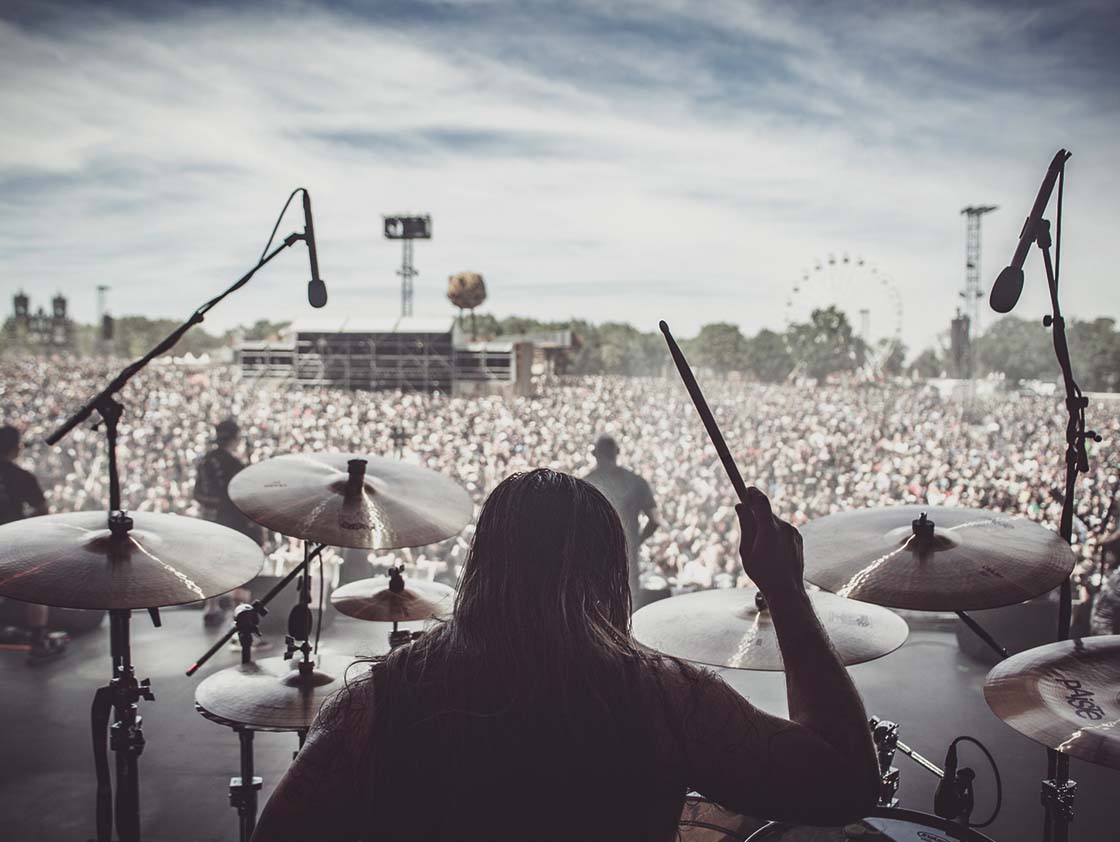 SCROLL DOWN

BIO
Peruvian native, Paiste and Canopus artist, Fred Aching is a highly active drummer currently performing with several Los Angeles
based bands, including the metal band Powerflo, whose recent tours have included members of Cypress Hill, Biohazard, and Fear
Factory. While on tour, Aching and Powerflo have performed in front of audiences as large as 50,000 plus. Currently, Powerflo has
finished recording their upcoming record, which will be released in the fall of 2022. This will be the group's second album under the
Canadian record label "New Damage," and they have plans to headline shows at upcoming European festivals such as"Hellfest Open
Air" and "Graspop Metal Meeting" in 2023.
Beyond excelling in the genre of heavy metal, Aching has also performed a variety of genres, including rock, hip hop, pop, funk, punk
and fusion. Aching has also toured with BILLYBIO featuring Billy Graziadei of Biohazard. And recorded drums for the new BILLYBIO
record "Leaders & Liars" released under the German record label "AFM." They have plans to headline upcoming European festivals
such as "Alcatraz Festival," and "Hell Awaits," in late July of 2023.
Aching recently joined the well known 1988 Hollywood RockBand BulletBoys. They are currently touring and playing major music
festivals around the US. BulletBoys has sold over 500,000 copies obtaining their Riaa-Certified Gold Sales Award for Best Selling
album. BulletBoys has recently released a new song called "Holy F*ck," with the new line up including Fred on Drums.
In addition to his extensive touring and recording body of work, Fred is currently getting prepared to go on tour with "Kings Of
Thrash," formed by original Ex-Megadeth members David Ellefson and Jeff Young; to celebrate "The Mega Years," performing early
Megadeth records such as "Killing is my Business… And Business is Good" + "So Far, So Good… So What" in their entirety. Joining the
band for this tour will be ex-Megadeth/Ohm guitarist Chris Poland.
Currently, Aching is working on his latest – original band called Dead Groove. A Rock and Roll power trio from Los Angeles, CA,
signed by the label Rock Avenue Records USA. Their upcoming debut record is to be released in early 2023.
Aching has also established himself as a respected drum instructor, while he is not on tour he is a drum instructor at "Let There Be
Rock" and "School of Rock" in Southern California. 
I have appeared on numerous recordings
a select few are featured below