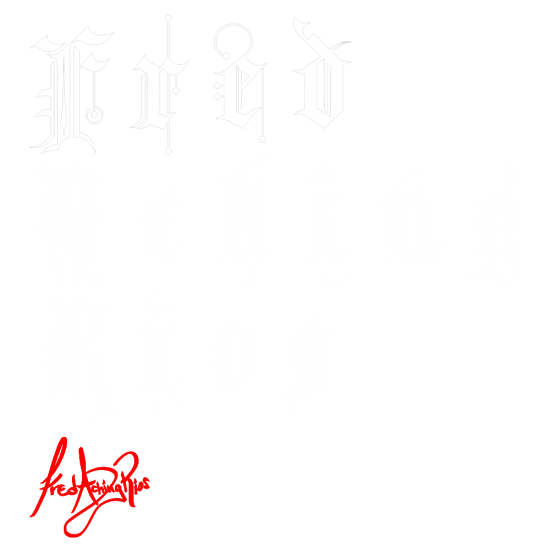 Peruvian native, and Paiste artist, Fred Aching is a highly active drummer currently performing with the Los Angeles-based mega-popular metal band, Powerflo, whose recent tours have included members of Cypress Hill, Biohazard, and Fear Factory. While on tour, Aching and Powerflo have performed in front of audiences as large as 50,000 plus. Currently, Powerflo has finished recording their upcoming record, which will be released during the summer of 2022. This will be the group's second album under the Canadian record label "New Damage," and they have plans to headline shows at upcoming European festivals such as "Hellfest Open Air" (France), "Graspop Metal Meeting" (Belgium), and "Vainstream Rockfest" (Germany).
Beyond excelling in the genre of heavy metal, Aching has also performed a variety of genres, including rock, hip hop, pop, funk, punk and fusion. Besides Powerflo, Aching has also toured and recorded with BILLYBIO featuring Billy Graziadei of Biohazard. In 2020 BILLYBIO toured Europe, performing at one of the largest indoor hardcore festivals called the "Persistence Tour." This colossal tour included such bands as Agnostic Front, Gorilla Biscuits, and H2O. Recently, Fred recorded the new BILLYBIO record, which will be released on March 25th of 2022 under the German record label "AFM," and they have plans to headline upcoming European Festivals such as "Alcatraz Festival" (Belgium) and "Hell Awaits" (Austria) in late July of 2022.
In addition to his extensive touring and recording body of work, Aching recently toured with "Breaking In a Sequence." filling in for drum legend "David Silveria" (Ex-Korn).
In 2012 Aching earned second place in the "Mapex Drummer of Tomorrow" contest, as well as Roland Drums 2012 drum competition. Subsequently, in 2017 Aching performed at the Musician Institute MI (Hollywood, California). Aching has also established himself as a respected drum instructor, and he has performed at drum clinics and drum festivals around the world.
Currently, Aching is working as a full-time drum instructor at the "Let There Be Rock School" which is located in Fountain Valley, California, while also playing local shows with his bands Fraxures & Culprit USA.